IslamicFinance.com, United Kingdom
---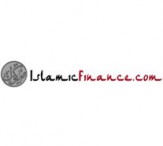 An initiative for the development of the Sharia Financial industry


IslamicFinance.com together with its companion site Sukuk.com are initiatives for the development of the Islamic Finance Industry by means of free democratic access to information and content which was previously restricted and only accessible via subscriptions to commercial market data providers. As such, the services provided are disruptive to existing market data providers.

IslamicFinance.com and Sukuk.com are projects of the Islamic Finance and Sukuk Company registered in the United Kingdom.

The key services provided are the free access to a comprehensive Sukuk database of issued sukuk and its arrangers, structure and issuer data, the latest market news, trends and information as well as a database of qualified industry professionals and services firms.

By nature of its free and democratic access to information and data IslamicFinance.com and Sukuk.com have emerged as important research platforms used by universities and research institutes globally.

IslamicFinance.com was launched in January 2015 by Naveed Mohammed.